It's wedding season...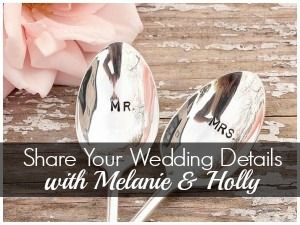 Details:
M finally proposed after we dated for three years. He proposed in September. I totally found my ring and was wearing it before he asked me. ha I hate surprises. anyway, we got engaged, and I was enjoying my time wearing my diamond and not planning the wedding. Well, we found out we were getting transferred to Arkansas 6 months before our wedding. We knew we want to get married in St. Louis. We knew one person in Arkansas, and I think they let the mail carriers off for weddings.
So needless to say, planning a wedding while you live out of state is for the birds.
Location:
The ceremony was held at the
Palm House
in Tower Grove Park. It was beautiful. Short sweet and to the point.
Reception:
Colors:
Green, Brown, and Cream. For the love of God why didn't anyone stop me. It was a September wedding...
.
We had 20 peeps in our wedding party....
First dance song:
Stand By Me. Old school version...
Honeymoon:
yeah so remember the part about us being transferred 6 months before our wedding. Going back to STL for the wedding WAS our honeymoon. womp womp womp... I kid, I wouldn't change it. We were missing our friend and family like crazy.
Hmmm..What would I have done differently...
1. not have a 10am wedding. That made for a long day of drinking.
2. I would have hired a different videographer. if you reference the second wedding picture on this page, and look just left of me...you will see a little tiny black man. yep he stood there the entire ceremony video taping me with a hand held 1960 video camera. true story.
3. I probably would have paced myself with the drinking...I think we were all a hot drunken mess. we have pictures to prove it...
Keeping it classy...
notice someone has M bent over...
ha! This was truly the best party ever!!